If you have ever been interested in learning how to start a business in Saudi Arabia, you can find what you need with us. This country offers great business opportunities motivated by the diversification of the local economy, which intends to make it more attractive to foreign investors. In this way, as a foreigner, you can be sure that you will obtain great benefits for yourself and your family.
In this article, you will learn the process of establishing a company in Saudi Arabia, as well as the benefits that the country has to offer to those who are interested in contributing to local economic growth. Let us observe:
Why should you consider a company registration in Saudi Arabia?

What are the benefits of starting a business in Saudi Arabia?

How to start a business in Saudi Arabia in a few simple steps

What is the cost of company registration in Saudi Arabia?

Learn how our company can help you start a business in Saudi Arabia
Why should you consider a company registration in Saudi Arabia?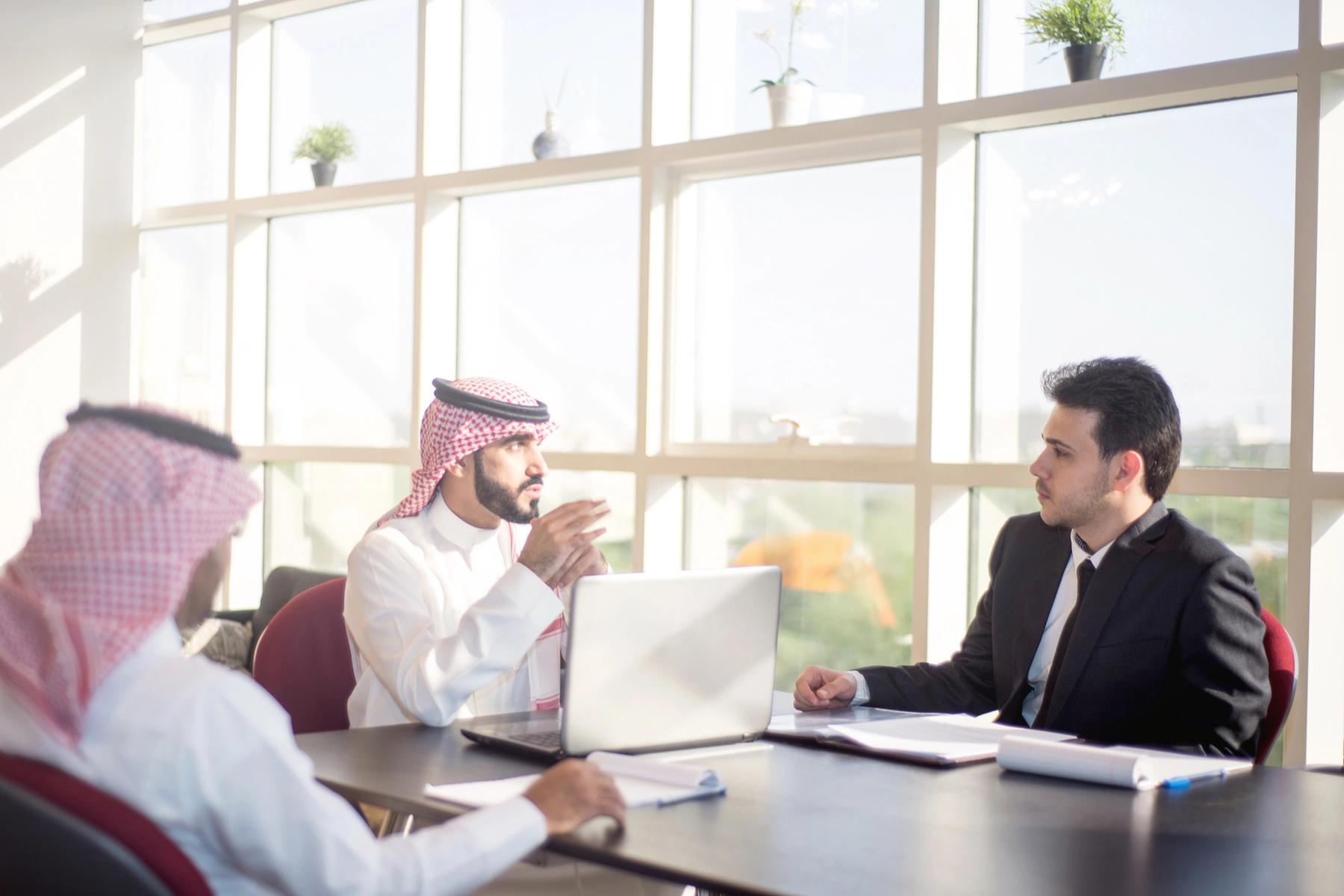 The Kingdom of Saudi Arabia is one of the fastest-growing countries, in all aspects, in recent years. Also, it is where Islam was born, with the two most important mosques, in Mecca and Medina. It is also one of the few Arab countries that belong to the G20.
As for business, although foreign investment is prohibited in some sectors, government policies are lighter. For example, now you can process a foreign company registration in Saudi Arabia in sectors such as telecommunications, construction, and retail, among others.
There is Approximately 80% of the foreign labor force in the private sectors of the economy. Additionally, the Saudi government is accepting anyone from another country to establish a company here. Of course, there are several requirements that the government has established so that you can carry out this process.
Those who want to know how to start a business in Saudi Arabia should know in advance that it is a feasible and safe process. In addition, over the years, the process has been improving and the policies are more flexible. An important fact is that a foreign investor can keep the entire property of their business.

What are the benefits of starting a business in Saudi Arabia?
Saudi Arabia offers great benefits for those who wish to carry out a new company registration in this territory. These reasons have attracted foreign investors from many countries to establish their companies here. In this case, the financial system is one of the most striking reasons, as well as those related to the business climate.
Taxes
The tax system in Saudi Arabia is different, as it offers benefits such as low taxes, or exemptions for certain types of companies. Although the kingdom will enter a GCC VAT system, there will still be categories for zero rates. This represents a great opportunity for foreign investors who view this fiscal policy favorably.
Economic growth
The country has been in sustained growth for decades, thanks to its economy based on oil wealth. Also, while it may be a tough transition, the country has been working quickly to diversify its economy. In this way, they have invested in tourism and other industries to strengthen the financial system, coupled with foreign investment.
Technological innovation
Another benefit of establishing a company in Saudi Arabia is that it will be located in a country with some of the best global technological infrastructures. This is thanks to the advances in sectors such as digital networks, transportation, and science, among others. This also greatly benefits the business sector.
Ease of doing business
Another reason why many companies want to settle in the country is because of the ease of doing business. In this sense, many international agencies certify this matter, allowing investors to set their sights on the country. Likewise, this allows the world to see this nation as a place that welcomes foreign investment with gratitude.
Friendly environment
One of the things that are particularly mentioned by foreigners who own a Saudi company is the friendly nature of Saudi nationals. In addition, they highlight the value of family for the nation's culture. This creates a more favorable environment for those thinking of investing and settling in Saudi Arabia with their families. Keep in mind that obtaining a Saudi family visa is now easier than ever with Saudi Company Formation.
Education and Healthcare
Both the healthcare and education systems make Saudi Arabia an attractive place. The healthcare system is among the most modern in the world thanks to the nation's technological development. Likewise, the educational system is also highly developed, in addition to being well supported by the government.
How to start a business in Saudi Arabia in a few simple steps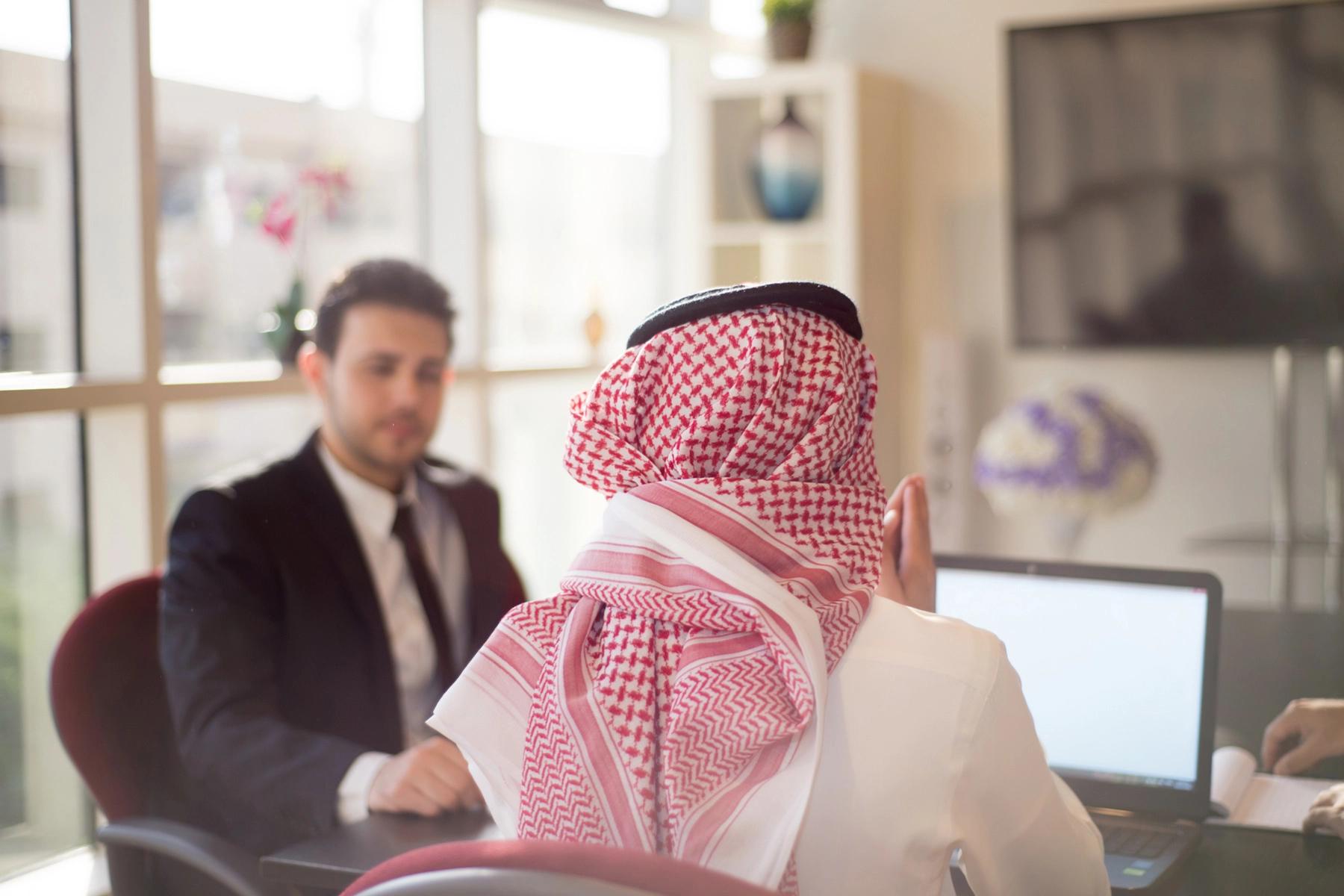 If you want to know how to start a business in Saudi Arabia, you simply have to take into account certain aspects inherent to the country. Likewise, you must follow the steps below to carry out the process easily and efficiently.
Business strategy
In this first step, you must be clear about the nature of the company you want to set up in Saudi Arabia. It is important to have in mind a name for your business that meets the local regulations. Also, for your license, you must know what type of business entity you want to establish for the company registration.
In any case, you must prepare in advance the following documents:
Business License

Resolution of the board of your company

Certificate of incorporation

Legal power
Legal aspects
The next step in how to start a business in Saudi Arabia involves the applications and documentation you need to process. These include:
Investment license
If the investor carrying out the Saudi Arabia company registration is not a member of the GCC, you must obtain this license. It is the one that allows commercial activities other than those established in the list of prohibited activities. Also, to obtain this license, you must apply to the Saudi Arabian General Investment Authority (SAGIA).
This requirement consists of a detailed report that must contain significant information, such as business activity, financial information, etc. Then, SAGIA will present a pre-approval certificate, confirming that it can register the company in the country. This process will allow you to know whether or not you are eligible for 100% foreign ownership.
Company statutes
This document, before the establishment of your company in Saudi Arabia, must be submitted to the Ministry of Trade and Investment. After this authority approves the statutes, they must sign it before a notary public to opt for the CR certificate. Next, you must publish the name and statutes of your company in a national newspaper.
Register the business name
This process must be carried out in the Unified Center before continuing the process. That is, before legalizing the Articles of Association, incorporation forms, and establishment deeds.
Registration in the MERAS
MERAS is a program that provides services to make the process to start a business in Saudi Arabia easier. In this way, the Saudi government helps investors to establish their businesses more efficiently. For example, those interested in creating a company can register it with the Ministry of Commerce online.
Investors who wish to establish themselves legally in the country must apply by law for commercial registration (or CR). This allows them to operate in the territory and must be presented within 30 days following the notarized registration of the statutes. In addition, the request must include:
Type of company and company name.

The activity to be carried out.

The capital of the company.

Date of incorporation of the company.

Personal data of company partners.

Personal data of the administrators.

Declaration of the scope of the powers of the administrators.

Addresses of the main company, its branches, and agencies, within the KSA and outside it.
In addition, individuals registered in the company must deposit a membership certificate with the Chamber of Commerce and Industry. At the same time, at this point of the company registration in Saudi Arabia, you must register your company for taxes. You will also need to establish a physical office or a virtual office.
At this stage, you can also:
Register in the Ministry of Labor and Social Development.

Electronically certify the Articles of Association.

Do the registration at the General Organization for Social Security (GOSI).

Register the company with the General Authority for Zakat and Taxes (GAZT).
Obtaining the SAGIA foreign trade license
To obtain this license, you must submit the necessary documentation such as the CR, fiscal registration, and the obtained municipal license. In addition, you must include the capital deposit letter and send everything to SAGIA for review and approval. Upon approval, this license allows you to sign contracts, issue invoices, and hire employees.
Company stamp
The seal must include the company registration number and its corporate name. This seal allows for certifying the signatories in the Chamber of Commerce, registering in the GOSI, and for legal invoices.
Registration in the Chamber of Commerce
Within 30 days of obtaining the CR, applicants must present the Certificate of Membership.
Open a bank account
The next step on how to start a business in Saudi Arabia is to open a bank account. Keep in mind that it must be opened within 90 days from the date of issuance of the commercial certificate of your business. In this way, you will be able to activate the account after receiving the said certificate, allowing you to unfreeze your initial capital deposit.
On the other hand, the account you open, after the deposit of the share capital, will be the operating business account of your Saudi company. 
What is the cost of company registration in Saudi Arabia?
Not every company registration process in Saudi Arabia has specific costs, but here are some estimates:
Saudi Ministry of Investment and obtaining the license costs SAR 2,000.

Registration with the Ministry and the Chamber of Commerce costs 8100 SAR.

Publishing both the company name and articles of association costs around SAR 5,500.
Also, the cost for the legalization of the company can amount to about SAR 15,600. Also, costs may vary when hiring a company to advise you on how to start a small business in Saudi Arabia. However, this is a good strategy that can save you many inconveniences.
Learn how our company can help you start a business in Saudi Arabia 
Starting a business in the country is simple when you receive the best advice from experts. Furthermore, the benefits of establishing your business in the country are multiple, which is currently attracting foreign investment. For this reason, it is convenient to find the right consulting company to avoid any complications.
On Saudi Company Formation, we ensure that future company owners receive all the tools and advice to start a prosperous business in this nation. For example, we can advise these investors on how to check a company registration in Saudi Arabia and more. To summarize, our solutions include:
Would you like to know more about how to start a business in Saudi Arabia? We offer you the best solutions in the market to establish your company with ease. Contact our team to get the best advice and allow us to answer any questions you may have at +971 43 316 688. Likewise, you can send us your queries or share any concerns by sending us an email at contact@saudicompanyformation.com.
If you are looking for a job in Saudi Arabia or another Middle Eastern nation, many offers are waiting for you on The Talent Point. You can upload your resume by creating an account on thetalentpoint.com. On the other hand, anyone can easily apply via email at contact@thetalentpoint.com. Take this opportunity and find success!