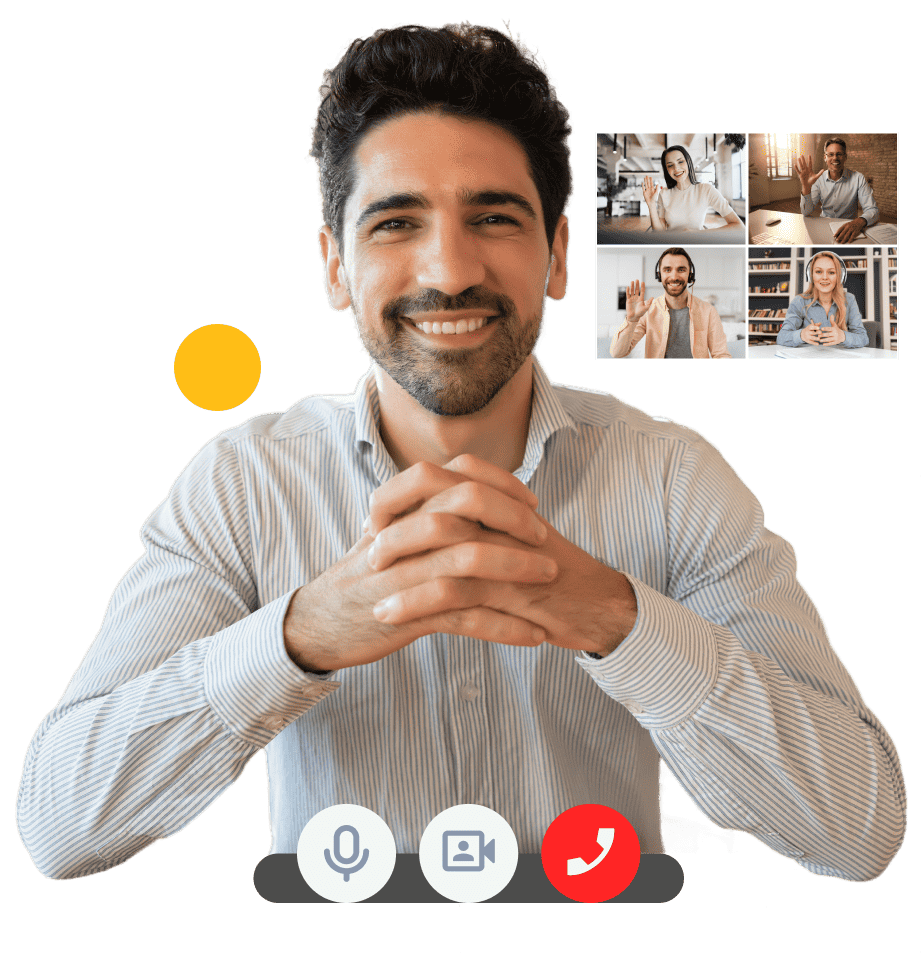 Virtual Office in Saudi Arabia
Obtain a Rented Virtual Office in Saudi Arabia with Our Support and Empower Your Business with Flexibility!
Call Us Today or Book an Appointment
If you are looking to expand through the region, a Saudi Arabia virtual office is the ideal alternative. Obtain a premium Saudi address for your business and start operating now!
Open a virtual office Saudi Arabia with us
Foreign investors have a variety of options when starting a business in KSA with regard to the location of the office. They might establish a traditional office by leasing a commercial facility and hiring staff to fill the necessary administrative responsibilities, or they could spend far less by obtaining a virtual office in Saudi Arabia.

With virtual office services, foreigners can have a business address in Saudi Arabia and expand their operations in the region. With the help of rental virtual offices, you can keep your business running without having to take out large loans or rely on unstable lines of credit.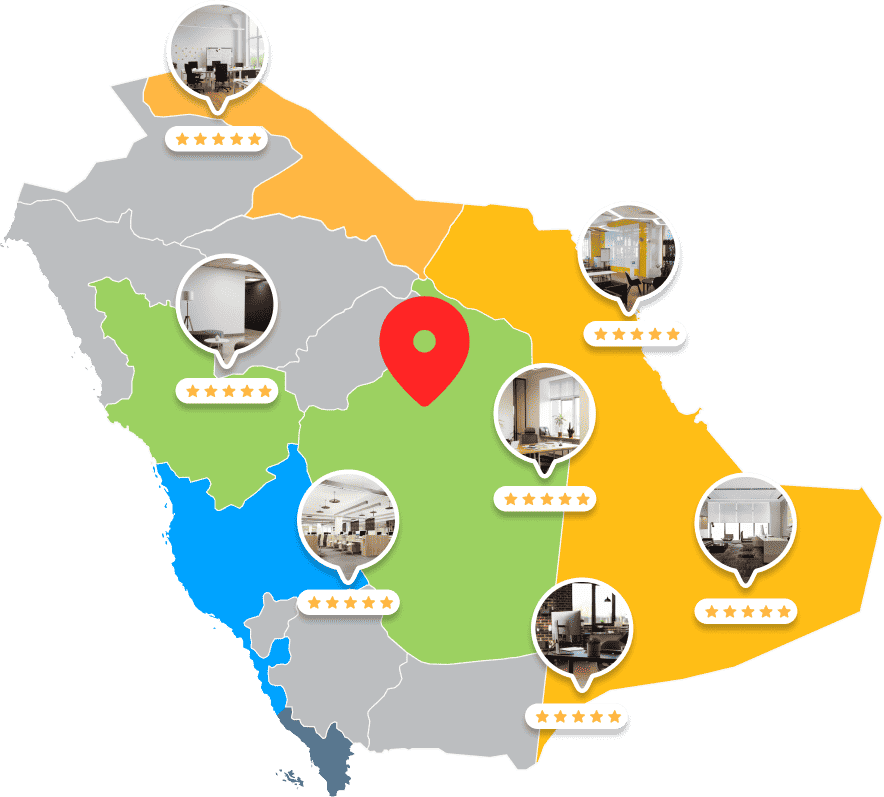 How to obtain a Saudi Arabia virtual office address?
Obtaining a virtual office address is a simple procedure with us and can be finished totally online. Thanks to our support, you will be able to set up your virtual office Riyadh in only a few hours. Firstly, you must get in touch with our team and let them know about all your requirements for this virtual office. Then, you must let us know about your desired location. Select the location you want according to the type of operations you will be running.
As you can see, the process of establishing a virtual office Jeddah and Riyadh is quite easy. This, as long as you are dealing with our professional team. After learning how to obtain a virtual office, lets examine what to look for when seeking for this service:
Having a large selection of locations is one of the main requirements for a decent virtual office.
It is crucial to locate your virtual office wherever it is best for your company.
A reliable mail forwarding system is another essential component of a successful virtual office.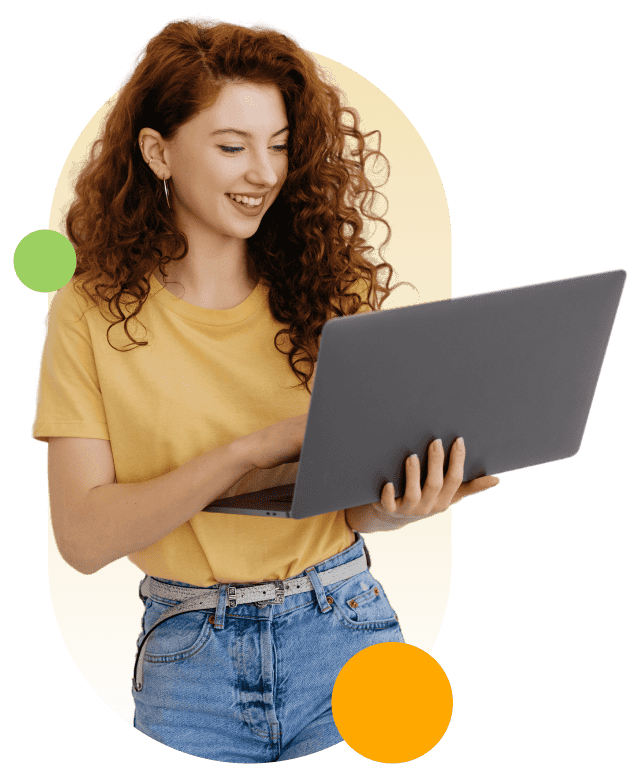 Benefits of a Virtual Office in Saudi Arabia

Legal Business Address in the Region






Establish Your Business in KSA and Enhance Procedures with Our Solution
After establishing your virtual office, you can make the most out of our business services to create a strong business in the region:
PRO Services: Our legal services can help you maintain your business compliant with Saudi Arabian law. You can benefit from our experience to get skilled legal support.
Visa Services: We will act as a liaison between investors and the government to ensure the visa procedure is as simple as possible.
Payroll Services: With our tools and resources, employers can provide a competent payroll experience. Leave payroll administration challenges behind, and let us manage this procedure.
Immigration Services: Thanks to our assistance, you can offer excellent immigration choices to your staff. You have nothing to worry over navigating government procedures.
Franchise Services: To enter new markets, use our services for national franchising. Start a franchise in KSA, so you can make wise investments and establish a presence in the market.
Branch Office: With our assistance, you can open a branch office and grow your company in the neighborhood. We will provide you all the tools you need to significantly alter the KSA.
Business License: Let our team handle the business license request and registration of your business. We have the knowledge necessary to help you obtain your trade license and register.
More Services that We Offer
We specialize in offering corporate professional business services while maintaining the greatest level of openness with our customers.
Payroll Services in Saudi Arabia
We makes your payroll process easier, whether you choose to outsource your payroll
Legal Services in Saudi Arabia
We are specialized in offering expert legal opinion for your business.
Branch Opening in Saudi Arabia
With Saudi Arabia jurisdiction Opening a branch in Saudi Arabia can be a complex process
Accounting Services in Saudi Arabia
Every company needs professionals in the administrative area to comply.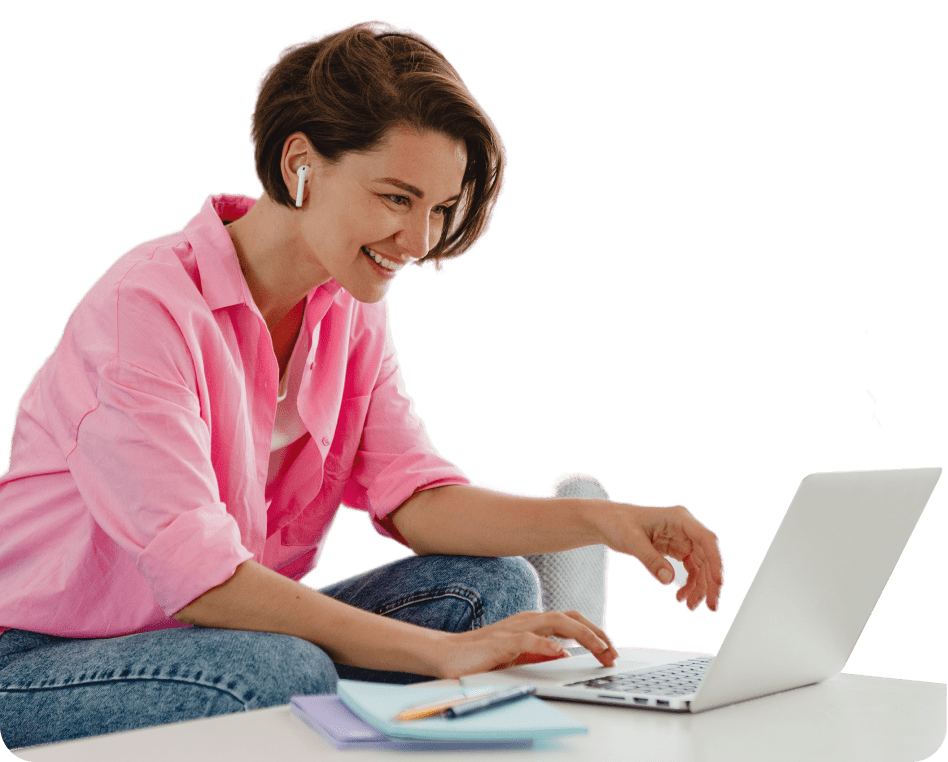 Why Choose Saudi Company Formation?
You can get advice on the necessary procedures and conditions from our team of professionals at Saudi Company Formation in order to set up a virtual office there. Therefore, we can help your business by providing you with a virtual mailing address in Saudi Arabia. Establish a strong reputation and expand compliantly with our Saudi virtual office services. By providing virtual office rentals in Jeddah and Riyadh, we can support your company.
Get in touch with us
We rank among Saudi Arabia's most experienced, prosperous, and trustworthy business consulting firms. Due to our years of expertise, there are several benefits to working with us to rent a virtual office in Saudi Arabia. Let professionals handle the expansion of your business and make the most out of our offerings.
If You Need Any Info Please Contact Us!
Connect with us now for your business setup queries.