Middle Eastern countries tend to change their laws to allow foreigners to register startup companies. Fortunately, startup companies have become one of, if not the, most popular type of company in the world. A startup in Saudi Arabia resembles the procedure of other startups in Western countries. Furthermore, startups can specialize in several activities such as research and development, fintech, etc. 
In this article, we will cover everything you need to know about startups in the country. Contrary to popular belief, opening a startup business in Saudi Arabia is easier than it seems. This is because the registering process implies registering one of the most common types of business forms available in the country. We will observe: 
What exactly is a startup company and how does it work?

Advantages and disadvantages of a startup

Types of Startups in Saudi Arabia

Small business ideas you can opt for in Saudi Arabia

How to register a startup company in Saudi Arabia, requirements, and types of companies you can open

FAQ about startups in Saudi Arabia

How can we help you register a startup company?
What exactly is a startup company and how does it work?
Before thinking about opening a startup in Saudi Arabia, you must first know what a startup is. In short, startups are young companies that an individual or a group creates to develop and offer a product or service. They seek to create a unique service/product, making it appealing and irreplaceable to consumers and customers. 
Furthermore, individuals that open a startup business in Saudi Arabia, seek innovation. Either by remedying deficiencies in existing products or creating new categories, they seek to improve the market. Moreover, thanks to this ecosystem, these companies disrupt entrenched ways of doing business. Many startups are called "disruptors" thanks to this fact.
But how do they work? Regularly, a startup in Saudi Arabia works like any other type of company. Employees in the business work to create and provide a product that appeals to customers. However, the startup differentiates itself from the fact that, unlike a regular company, a startup does this process differently.
Regular companies tend to just replicate a product or service that another company created before. However, businesses that set up a startup company in Saudi Arabia seek to create an entirely new template. In other words, a startup wants to create something that other companies have not done before. For instance, a company in the food industry offers meal kits with restaurant quality but with the convenience that regular restaurants do not match. 

Advantages and disadvantages of a startup
Agility
A startup is smaller as well as less structured than other companies. Furthermore, foreign investments in Saudi Arabia for startup companies are innovating, and improving business models, portfolios, and general processes. Consequently, this allows startups to adapt to any changes in the market as well as disruptive technologies. Simply put, established startups face a historic path and a strong team culture making the business resistant to change. 
Efficiency
Companies that are opening a startup business have high administrative overheads. They offer and deliver their services in a more efficient, competitive, and cost-effective way. Moreover, most startups in Saudi Arabia are aware of their limitations, choosing to focus instead on their strengths. Consequently, this allows them to partner with others that decide to set up a startup company.
Personalization
As we previously mentioned, startup businesses usually offer their products or services in their unique way. Thanks to this, a startup in Saudi Arabia creates a unique experience for their companies. Additionally, these startups study and understand the business requirements of their customers. This further boosts the lasting relationships with their customers via specific offerings and responsive solutions.
Versatility
The startup ecosystem in Saudi Arabia allows employees to multitask, making a salesperson double as the relationship manager. This further boosts the continuity of customer relationships allowing the company to respond to emergencies. Simply put, a startup in Saudi Arabia supports learning with a higher tolerance for mistakes. 
Flexibility 
Most organizations have unique needs or demands for their products and services. However, startup companies are more flexible than usual organizations. Furthermore, they are more likely to work in conditions that suit their needs. 
Team culture 
Startup companies can benefit from building a long-lasting team culture. Large corporations attract employees with prestige and big salaries. While this is good, this can make them lose sight of the vision of the company as well as its values. Meanwhile, employees of a startup in Saudi Arabia form a community where they share their passion, values, and beliefs. Simply put, since they share the same vision, they work together for the good of the company.
Risk
Most startups fail in their 1rst year of operations, making opening a startup business risky. This risk is high and can blur the startup´s strategic vision. This makes them either fail to seize opportunities in the market or overestimate their sales projections. Moreover, this risk can hurt the company's ability to attract staff with experience. 
Compensation 
Individuals or teams that decide to set up a startup company in Saudi Arabia need to pour blood, sweat, and tears to make it operate. This makes long working hours the norm for usual startups. This also means that the rewards might be low since generating revenue and profits takes time. This even makes some startups give up since they get demotivated. 
Resources 
Most startup companies in Saudi Arabia operate on a mediocre budget. This and the competition against other more well-resourced companies, make startups have a harder time gaining market entry. This makes a startup in Saudi Arabia give their competitors in marketing, sales, and development. Simply put, well-resourced competitors push startups out of the market when they become a threat.
Team composition 
Some individuals decide to set up a startup company in Saudi Arabia out of desperation since they cannot find or hold on to a job. These individuals struggle with building a good team to make their business succeed. After all, a good startup needs founders and co-directors that complement each other´s personalities and competencies. 
Types of Startups in Saudi Arabia
Now that you know what a startup is, you might not know where to set up one. Thankfully, the startup ecosystem in Saudi Arabia allows foreigners to set up several types of startups. Specifically, there are 6 types of startups: 
Scalable startups:

These startups refer to companies that belong to the technology industry. Tech businesses receive support financially from their investors, growing into international companies.

Small business startups:

As its name implies, these are small businesses that the creator self-funds. Individuals opening a startup business of this type usually have a good site but do not have an app for their marketing. 

Lifestyle startup:

This type of startup refers to startups that an individual with hobbies and is eager to work creates. For instance, dancers are lifestyle startups. Simply put, they can make a living by doing what they love. 

Buyable startups:

As its name implies, individuals set up a startup company in Saudi Arabia from scratch and decide to sell it to a bigger organization. 

Big business startups:

Big businesses also set up startup companies in Saudi Arabia. Since they have a finite lifespan thanks to customers´ preferences changing over time, they adapt to new conditions. For this and other reasons, many big businesses create startups. 

Social startups:

These startups go against the belief that the main objective of a startup in Saudi Arabia is to earn money. These startups are only designed to do good for other people. For example, some social startups are charities or non-profit organizations that exist thanks to donations. 
Small business ideas you can opt for in Saudi Arabia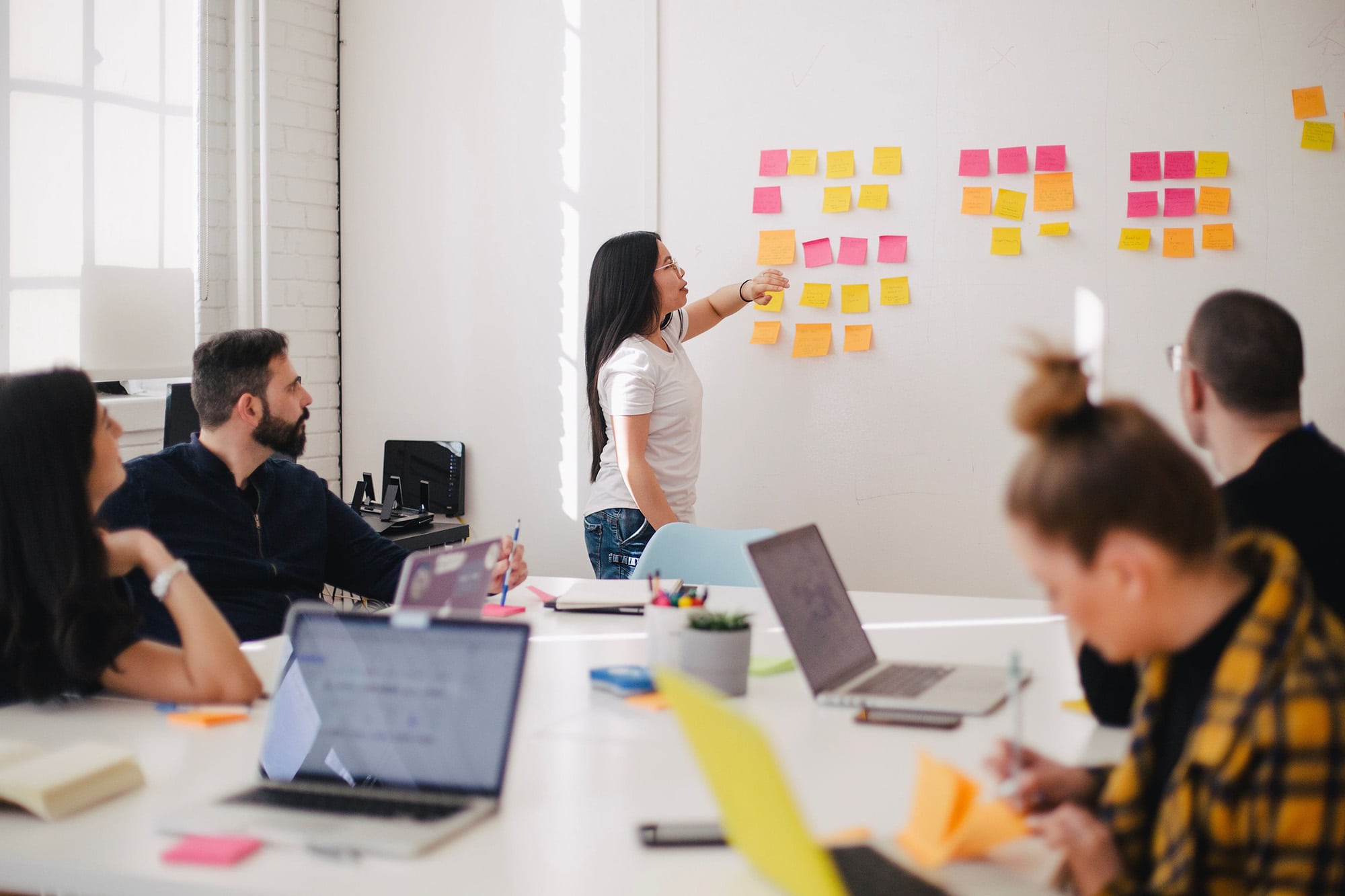 Even when we explain the benefits and types of startup companies, many might not know what their startup´s objective could be. Thankfully, many industries allow individuals to make foreign investments in Saudi Arabia. Here are some business ideas that you can opt for when you decide to open a startup. 
Construction businesses
Construction businesses are one of the main types of businesses that the startup ecosystem in Saudi Arabia favors. The government encourages foreigners to invest in infrastructure, transport, education, and real estate improvements. This allows foreigners to create really good opportunities to involve themselves in construction-related activities. 
Education businesses
Saudi Arabia is one of the world´s highest education spenders, coming around 8th place. The government encourages investment in new educational institutes as well as funding overseas degrees. Furthermore, thanks to the increase in foreign investments in Saudi Arabia, Saudis greatly need to learn English to communicate better. In other words, English tutoring allows foreigners to profit in the education sector.
Healthcare
Healthcare is another good choice for foreigners to set up a startup in Saudi Arabia. Furthermore, the Saudi Kingdom is the largest market for healthcare products and medical equipment in the Middle East. Simply put, foreigners can invest and set up a startup company for healthcare value. This includes medical education, provision, research, and reimbursement.
ICT
Saudi Arabia has a large IT market that also has strong growth in consumer and enterprise as well as markets. Public investments in health, infrastructure, and education pave the way for advanced technology and security systems in Saudi Arabia.
How to register a startup company in Saudi Arabia, requirements, and types of companies you can open
Types of companies you can set up in Saudi Arabia
Before setting up a startup, investors need to know how to register a Saudi startup company. One of the first steps is to choose the type of company you want your startup to be. Following the provisions that the New Companies Regulations prescribe, foreigners can choose one of the following business forms: 
LLC (Limited Liability Company)

Joint venture

Joint-stock company

LPC (Limited Partnership company)

JLC (Joint-Liability Company)
Foreigners can operate a business in Saudi Arabia either with a branch office or a representative office. Nevertheless, when it comes to opening a startup business, you can only set up one as a representative office. Moreover, the Foreign Investment Law 2000 and the Implementation Regulations 2013 prescribe the company registration process in Saudi Arabia. These bodies establish which activities are allowed or prohibited for foreign investors. 
Note that for foreign investors to travel to the country, they must obtain a permit that enables them to re-enter the nation as they wish. This is called an Investor Visa, which we can help you apply for with our visa services.
How to Register a startup company in Saudi Arabia
Now that you know the first step on how to register a Saudi startup company, you need to know the next steps to follow. Firstly, Saudi commercial registration implies several steps in which you will require an agent to work on your behalf. Our specialists can act as the agents you need to complete the registration process. Other aspects that you must follow are:
Preparing the statutory documents of your startup in Saudi Arabia. This includes some documents such as the Memorandum and Articles of Association.

Preparing other documents. Some of these include identification papers of the shareholders. However, for foreign companies, you require incorporation papers. 

Needing the company to have a registered address. The Trade Register must record this address.

Filing these documents with the Trade Register in Saudi Arabia.

Opening a bank account for the company. In this account, the company needs to deposit the share capital.

Registering the Saudi tax authorities for taxation purposes and to obtain a VAT number.

Obtaining the necessary licenses to complete the company registration process in Saudi Arabia. The required license depends on the industry the company decides to operate.
Legal Procedure for company formation in Saudi Arabia
As we mentioned, SAGIA (Ministry of Investment of Saudi Arabia) needs to give licenses to foreigners. Furthermore, the Saudi consulate must legalize the documents of the startup in Saudi Arabia. Moreover, the investors need to obtain approval for the company's trading name. The application needs to have the articles of association of the company. This application needs to be drawn in front of a public notary in the country.
In addition to this, the investors could need to open a corporate bank account depending on the legal entity the owners choose. In this bank account, as we previously mentioned, they need to deposit the minimum share capital prescribed. We recommend that you count on the best accounting services to make this process quicker and easier.

FAQ about startups in Saudi Arabia
How do I incorporate my startup company?
Owners of startup companies often ask this question once they manage to create their startup in Saudi Arabia. To form a legal entity, we recommend you work with a lawyer with experience. Furthermore, we also recommend filing with whatever state you plan to operate your company in the country.
How should my co-founders and I split up the company equity?
When you finish opening a startup business, you must know how to split equity between the co-founders and yourself. While we cannot recommend you any certain way to splitting equity in your company, it is not advisable to make a 50/50 split. This is because it leads to a lack of motivation and control. We recommend you have an open discussion without being selfish. Furthermore, you need to have this discussion early in the company´s life
How do I know when my venture is ready to go full-time?
This is also a hard question to answer for any creator of a startup in Saudi Arabia. After all, individuals create most startups as part-time projects only. However, inevitably, you will need to boost your time commitment as you start to find success.
When you start to wonder about going full-time, you will need to consider several things that involve a fair amount of risk. Some of the questions that individuals opening a startup business in Saudi Arabia make to themselves are: 
How confident am I in my business?

How hard am I willing to work for this startup?

Is there much risk? If so, what exactly is that risk?

How can I support my family? (If you have one).

How much runway do I need to start making revenue/profit?
Furthermore, we also recommend you take time for yourself and create an assessment of your "worst-case scenario". For instance, ask yourself what you would do if the startup does not go as you want it to. 
How do I protect my startup´s idea?
Another important aspect you need to take care of in your foreign investments in Saudi Arabia is to protect your idea. You can file for patents, copyrights, and trademarks. We recommend doing this since filing a patent allows you to temporarily protect your business in its early stages. This will allow you to get it up and running.
Should I ask investors or others to sign Non-Disclosure Agreements before I share my idea with them?
Simply put, no, you should not. Not only investors but any individual would not sign an NDA. The main reason is that, if they have to sign a contract to not speak about the idea, then they will be aware of the agreement for the length of the contract. This gives you far more work than you need to make people hear your ideas. 
If you are worried about individuals stealing your ideas, you really should not be worried. In reality, most individuals are not out to steal those ideas. After all, they are busy and have their own lives. Most likely, they would not be interested in dropping everything to steal an idea. And even in some exemptions, you should have a few steps on people that do want to steal your ideas. 
How much should I pay myself?
You should pay yourself as little as you can, just enough to live by. Your startup resources are precious and, most importantly, slim. Simply put, you want to squeeze as much value as possible, even if it means taking a pay cut. Moreover, investors that give you capital to work do not want to see their money used irresponsibly. 
However, you should pay yourself enough to survive and work on the business without being distracted by other jobs and responsibilities.
How can we help you register a startup company?
Saudi Company Formation has the main objective to help foreigners immigrate and set up a company in the KSA. With Saudi Arabia's constant law changes, keeping up to date and knowing how to register a startup business can be difficult. However, as we mentioned, our company formation agents seek to guide and help you to do just that. With us, you will also be able to learn about the startup ecosystem.
On the other hand, if what you desire to obtain is legal assistance, we offer you the most optimal legal services. With us, you will always remain compliant.

Are you interested in knowing more about the procedures to register a startup company in Saudi Arabia? If you want us to answer your questions, you can contact us at +971 58 515 8876. There, our professionals will contact you and help you as soon as possible. Moreover, if you desire it, you can also send an email to our offices at office@companyformationsaudiarabia.com.
Are you searching for job openings in Saudi Arabia? Then, you can go to thetalentpoint.com where you can submit your CV. On this site, you will be able to check out an extensive variety of job openings. Expand your horizons as you begin receiving offers from several companies in Saudi Arabia. Furthermore, you do not have to worry about your CV information since all the information received will be deleted.