Expanding your operations to another country will help you to enter new markets and boost your income. If you are considering establishing a Branch Office in Saudi Arabia, you can take advantage of its ever-growing economy and all the benefits it can offer you.
However, opening a branch in Saudi Arabia comes with its challenges. The process can be time-consuming and complicated. For this reason, you need to count on experts that can support you. Also, you need to be aware of the entire process. Therefore, it is helpful to know the step-by-step procedure for launching your business in Saudi Arabia.
Understanding the Legal Requirements for Branch Office Setup in Saudi Arabia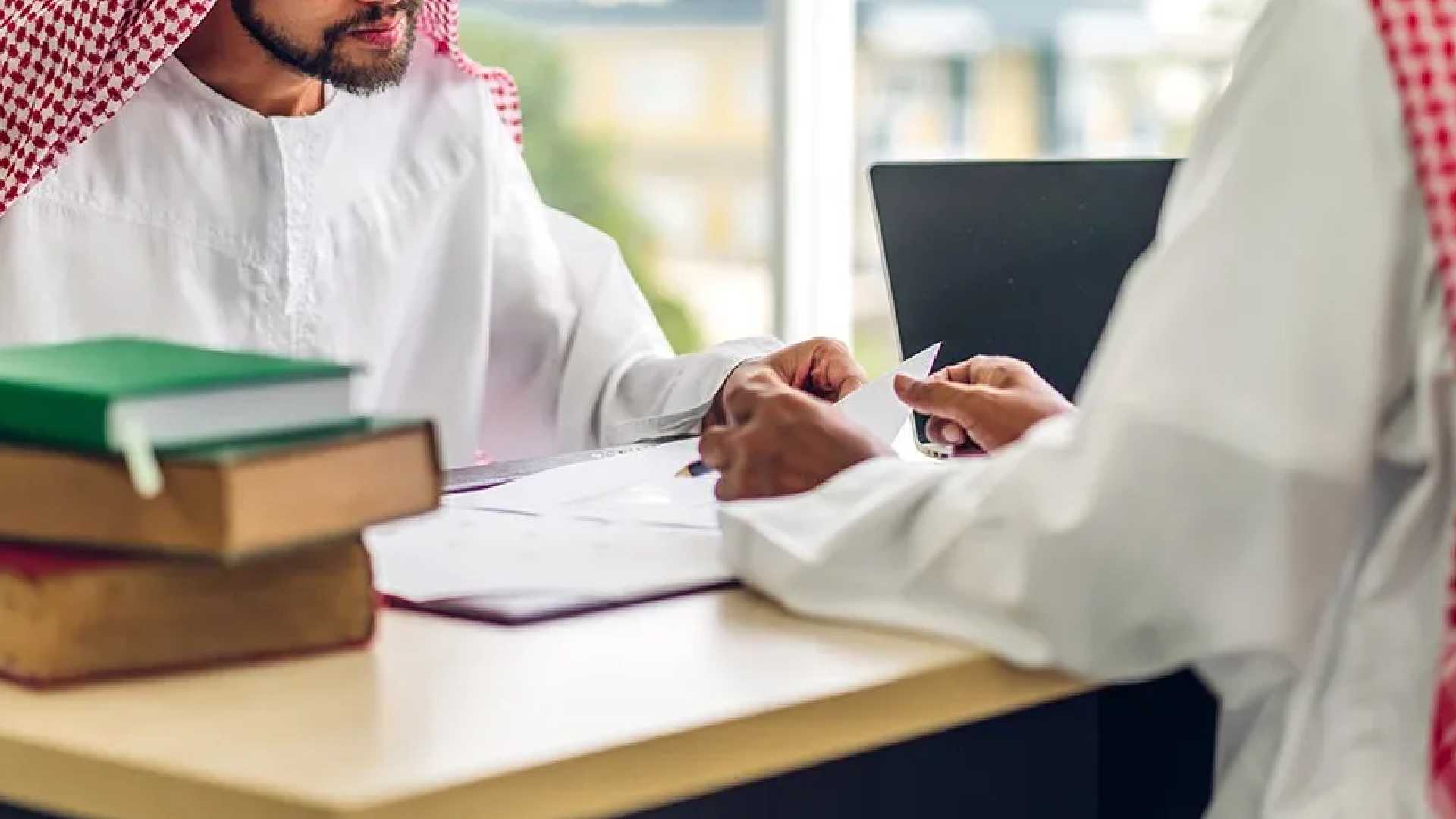 To establish your entity in Saudi Arabia you need to comply with the specific requirements. Keep in mind that these may vary depending on the type of entity you are going to incorporate. Thus, in some cases, it may be good to get legal advice.
Therefore, for incorporating a branch office you need to gather the following documents:
Documents by the parent company: Articles of Association, Certificate of Registration, power of attorney for the local representative. These documents must be duly translated and attested.
Shareholders: they must prepare a document with the request to open a branch office. Also, they must submit a document where they appoint the branch's general manager along with his or her passport and details.
Address: it is required to submit proof of the company's address in Saudi Arabia.
Paid-up capital: the subsidiary's paid-up capital must be the same as the parent company. Moreover, it must be deposited into a local Saudi bank created for the branch
Liability: the parent company is fully liable for the Saudi branch
As you may know, a branch office will be a location of your business other than the main office. Therefore, you must have a parent company before incorporating a branch in Saudi Arabia.
Thus, your branch office would be a smaller division of your main company. As per the Saudi government requirements, the parent company must have been existing for 3 or more years, and you must submit proof of it.
Choosing the Right Location and Business Model for Your Saudi Arabian Branch Office
Another important aspect of your Branch Office in Saudi Arabia is its location. You need to choose your office carefully, considering you need your customers to find you easily. Also, you have to take into account what type of office you may need since this can affect your operating costs.
Also, in terms of the business model you opt for when opening a branch in Saudi Arabia are the following:
Technical Scientific Services Office (TSSO): to open this type of branch you need to enter into a service agreement with a local company. However, they are only for complex products.
Temporary Commercial Registration (TCR): it is used for servicing a semi-government company or a KSA Government contract, so it is not merely a branch office.
Permanent branch: it is a conventional branch that works as an extension of the parent company. They fall under the complete control of the parent company.
As you can see, the permanent branch is the best option for investors that do not want to get involved in the complexities of incorporating an LLC but also do not want to face the limitations imposed by a TSSO or TCR.
Navigating the Registration and Licensing Process for Branch Offices in Saudi Arabia
To start the registration and business licensing for your Saudi Branch Office, you have to do the following:
Appoint a legal representative
Obtain the Commercial Registration Certificate issued by the Ministry of Commerce and Industry
Apply for the investment license issued by the Saudi Arabia General Investment Authority (SAGIA)
Deposit the minimum capital of SAR 500,000 in a local bank
One of the advantages of incorporating a branch office is that you will not need to submit Articles of Association (AoA). Also, depending on the type of business you will be running in the Kingdom, you may need to apply for additional permits.
Incorporating a branch office is generally easier than other types of entities since they have fewer requirements. However, keep in mind that a branch office is not a local entity because the parent company has full liability for it.
Essential Tips for Setting Up a Successful Branch Office in Saudi Arabia
When it comes to Branch opening in KSA, you want to ensure the process goes as smoothly as possible. First of all, you need to clearly understand what a branch office is.
Since a branch office is an extension of the parent company, it must bear the same name. Also, it has no decision power in terms of the activities it will carry out in the Kingdom. This means that the branch office can only engage in activities within the license's scope.
Since you also need to have a legal address in Saudi Arabia, you should look for an outstanding location from where you can carry out your operations. It is advisable to rent an office since this is mandatory for opening your branch.
So, how can you ensure a successful branch opening? By following the next tips:
Research the Saudi Market to get valuable insights into how your branch will perform
Look for the new series of investments in Saudi Arabia
Make sure to gather all of the required documentation in advance. This way you can translate and attest documents beforehand to avoid complications when registering your branch
Learn about the local regulations that businesses must follow so you do not face penalties in the future.
Choose a Saudi bank you can use to manage your branch's finances
Find out if there are any specific authorizations you will need for your branch considering the field of your company.
Complying with Taxation and Employment Regulations in Saudi Arabia
When Establishing a Business in KSA you need to be aware of the local regulations you have to follow. Failing to comply with the law could mean facing detrimental consequences for your business.
For this reason, there are two main aspects with which foreign companies fail to comply with in the Kingdom: the taxation system and Saudi Labor Law.
The taxable income from a Branch office of a foreign company is 20%. Thus, this is the corporate tax on annual profits. Handling your taxes can be challenging, but you need to comply with it, otherwise, you may have to pay fines.
Also, you have to do your research about employment laws in Saudi Arabia. Some of them are providing a written contract, complying with health and safety standards, providing health insurance, and others.
Therefore, you must have a solid HR and payroll department that can ensure you fulfill these requirements and guarantee your business is protected against non-compliance.
Key Considerations for Hiring Local Staff and Managing Operations in Saudi Arabia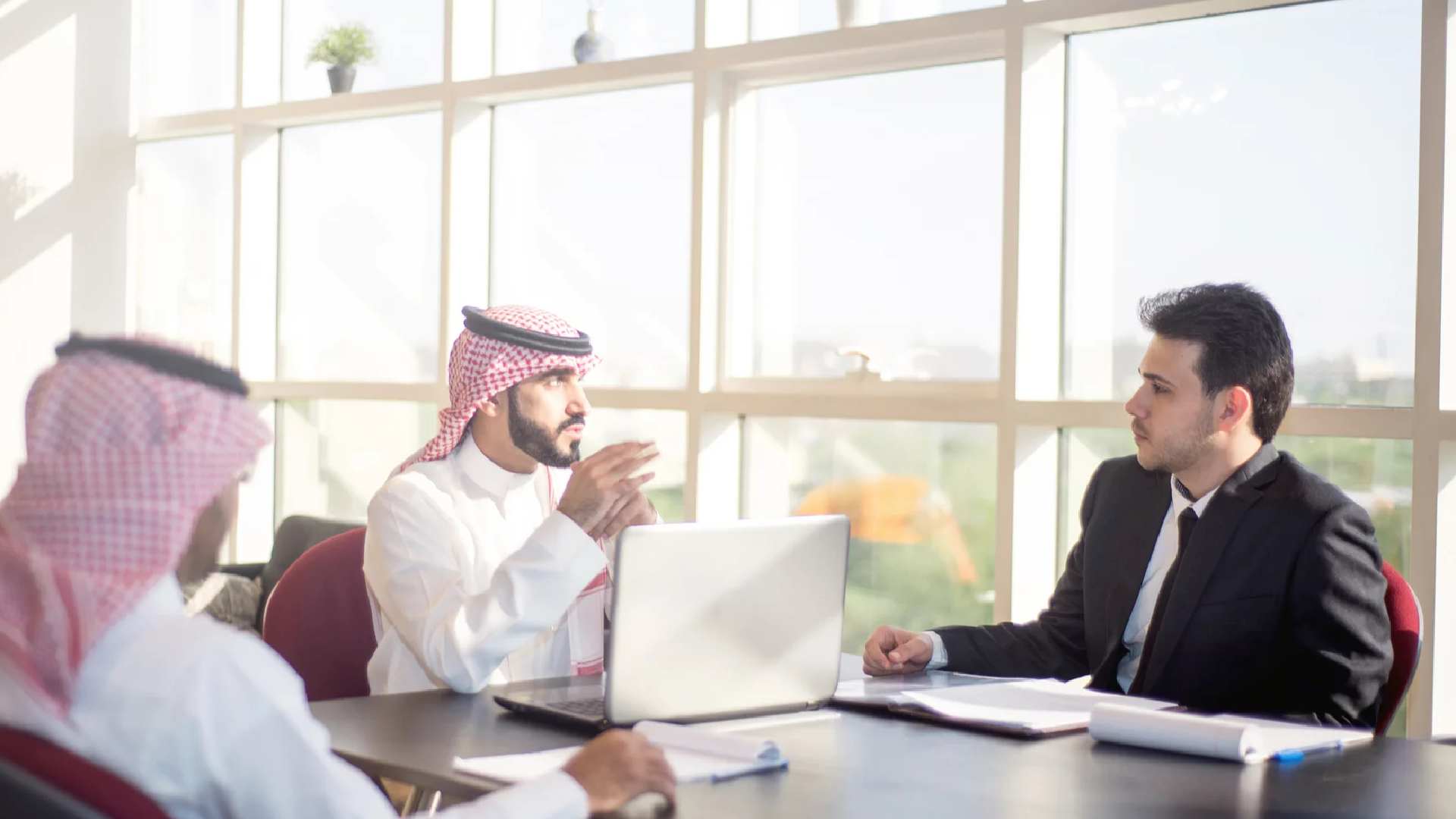 Once you open a Branch Office in Saudi Arabia, you can start working and conducting the same activities as your parent company. To do this, you need to hire staff that supports your operations.
Since your branch office is an extension of your parent company, you may have decided to relocate some of your staff to Saudi Arabia. However, it is advisable to hire local staff for the benefit of your business.
Having merely expatriate employees in your branch will not help you reach the market as effectively as you could with the help of local employees. This is because they have an intimate understanding of the local market and they can provide valuable insight to help you grow.
But, hiring local staff can be challenging, particularly for a foreign company because you may be unfamiliar with the local regulations.
Here are all the factors you have to consider when hiring local staff:
Employer and employee contributions
Minimum wage
Working hours
Employee benefits (mandatory and supplementary)
Leaves
Avoiding Common Pitfalls: Expert Insights on Opening a Branch Office in Saudi Arabia
Saudi Arabia is a land of opportunities. It is a great destination for foreign businesses looking to expand and increase their earnings and profits. Since there are many business opportunities and political stability, you can run your business smoothly and grow exponentially.
However, operating in Saudi Arabia also involves facing unique challenges. For this reason, you need to know them beforehand to know how to act whenever you are facing a risk.
First of all, you need to consider cultural awareness. Do your research about the local culture to know what to expect. Keep in mind that KSA is a Muslim country, and besides complying with business-related regulations, you also have to adapt to moral customs. Moreover, you also have to understand business etiquette.
When it comes to working days, most foreign companies are used to working from Monday to Friday. Nonetheless, in Saudi Arabia, the workweek starts on Saturday and finishes on Wednesday or Thursday. Thus, Fridays tend to be the rest day.
Lastly, when it comes to branding, it is particularly important to develop one that resonates with the local audience. Even though your parent company may follow some marketing or business practices abroad, you need a different branding that takes into consideration the culture, religion, and values of Saudi people.
Expanding Your Global Reach: How a Branch Office in Saudi Arabia Can Benefit Your Business
Although there are several types of business entities you can incorporate, opting for a Branch Office in Saudi Arabia can be the perfect choice for you.
Incorporating a branch office grants the following benefits:
It grants you 100% ownership of your business and you do not need a local sponsor.
Setting up a branch is more convenient than incorporating an LLC since the process is easier and faster because you do not need to wait for the approval of the Articles of Association
It allows you to grow your business quickly since your company can gain recognition in the local market
Reduces the risk and allows you to get more opportunities
It gives you access to the Saudi Market
You can generate business and promote your parent company
It offers the benefits of having a local presence in the Saudi Market without going through the hassle of formal requirements other types of entities need.
You can benefit from the double tax treaties
You can build a workforce that consists of a mix of foreigners and local talent
As you may see, incorporating a branch office gives you faster access to the local market. This lets you increase profits and boost your brand.
Partnering with Local Experts: Simplifying the Process of Establishing a Branch Office in Saudi Arabia
Establishing a branch office in Saudi Arabia, while easier and faster than establishing an LLC, also has its set of challenges. For this reason, having a team of experts supporting you and helping you navigate the complexities of setting up a branch can make a big difference.
If you want to keep your pace of expansion and growth, then you need to delegate time-consuming and difficult tasks to experts. Moreover, you need to have specialists that are well-versed in Saudi's changing legal system.
With local experts, you can simplify and streamline the incorporation process and ensure you get the result you expect. Thus, you can focus on crucial tasks while business consultants help you with each step of the process.
By opting for support from a third party, you can successfully prepare for operating your branch in the Kingdom. A company formation specialist can help you with the following:
Applying for your Saudi Business Visa
Drafting the documentation
Applying for the office registration
Banking support
Tax services
Tailored assistance and expert guidance
Detailed information about legal procedures
Support with licensing requirements
Market Insights
Recruitment and hiring assistance
Conclusion
Opening a Branch Office in Saudi Arabia could help you establish your presence in the Kingdom and multiply your income. Once you are well-informed about the steps you have to go through, you can be confident about achieving your desired results.

Nonetheless, if you want to save money, time, and effort while ensuring you comply with the legal requirements, then you need to trust partners like Saudi Company Formation to provide customized assistance.