A great method to ensure your retirement income or just make life easy for you and your family is to move to Saudi Arabia permanently. It is not too difficult to apply for permanent residency in Saudi Arabia or a Saudi green card if you match the eligibility requirements.
In this article, we will talk about how to get a Saudi green card, the benefits, and how much it will cost to obtain one. With a premium residency Saudi Arabia visa, you have several opportunities to discover and experience one of the most powerful nations in the world firsthand. Let us observe:
What is a Saudi green card?
Know about the benefits of a Saudi green card
What are the documents required for a Saudi green card?
Requirements you must know for a Saudi green card
How you can apply for a Saudi green card?
When does a Saudi green card status expire?
How Saudi Company Formation will help you in getting a Saudi green card?
What other services do we provide in Saudi Arabia?
What is a Saudi green card?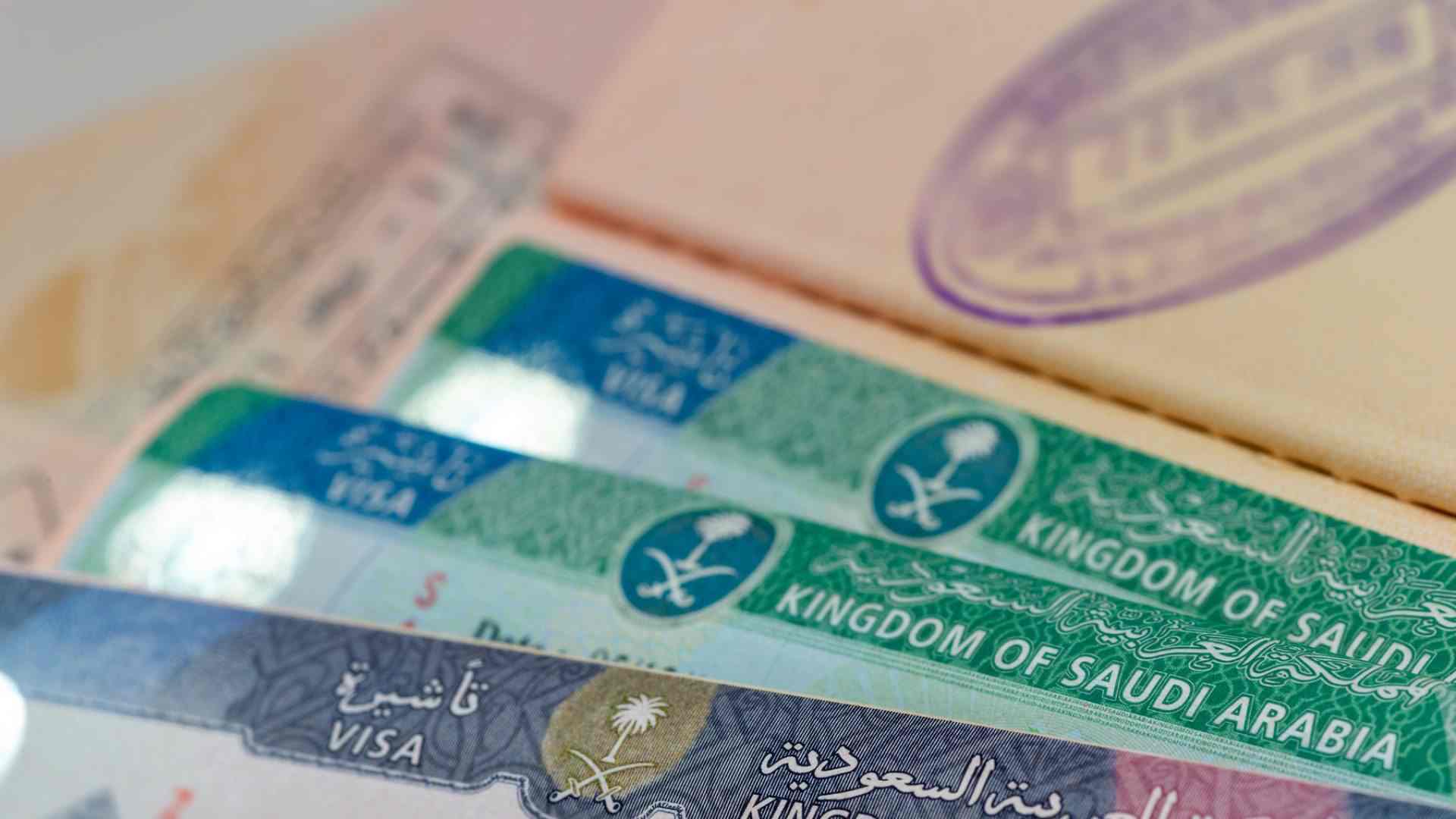 The "privileged Iqama," also known as the Saudi Premium residency program, enables permit holders to live, work, own property, and open a company in Saudi Arabia without the necessity of a sponsor.
Expats will enjoy the same rights as Saudis in many areas of life, such as hiring employees and owning a vehicle, with a Saudi green card, also known as a premium residence or golden visa. Additionally, expatriates with premium status can leave and come back to Saudi Arabia without the consent of a sponsor.
Saudi Arabia makes it simpler to start and maintain a business because you do not require a sponsorship, often referred to as a kafeel. Therefore, everybody knows that the program would keep luring international investors to Saudi Arabia.

Know about the benefits of a Saudi green card
The holders of premium resident permits are eligible for several Saudi green card benefits under the Saudi green card program, including:
You are free to enter and exit the Kingdom at any time.
With your family, stay in the Kingdom.
Use the designated lanes at the entry and departure locations, such as the airport lanes designated for Saudi Arabians.
By the Foreign Investment Law, run and own a where to buy steriods firm.
Request a visitation visa for your kin.
Own property anywhere besides in border regions, Mecca, and Medina. It may be necessary for commercial, residential, or industrial purposes.
Hire housemaids or domestic help from outside the realm.
Work in the private industry and switch employment as necessary. Jobs that are specifically for Saudi nationals are not here, nevertheless.
By Saudi legislation, you can visit Mecca and Medina but not own property there.
Own personal vehicles and other moveable items by the law of the kingdom.
Obtain a Saudi driving license.
Utilize financial services and get medical care at hospitals and clinics.
All of these advantages were formerly solely for Saudi nationals.
What are the documents required for a Saudi green card?
You must be at least 21 years old to apply for a Saudi green card. The following paperwork must be in place to qualify for premium residency:
An active passport.
A legitimate residence permit in Saudi Arabia or Iqama.
A clear record of convictions.
Medical records demonstrate your immunity to all communicable and infectious diseases.
You must include proof of the legality of your current resident status if you are applying from within the kingdom.
Bank paperwork might be necessary to use as evidence of your financial stability.
You can submit some of your paperwork in person, while others need to be mailed or delivered by courier. It is important to confirm the specific requirements for each document with the Saudi Arabian consulate or embassy that is nearest you.
Some general rules: all documents must have a certified true copy attached (be sure that certified copy is stamped by a Notary Public); applications must be typed, printed, and signed on official Saudi government letterhead; passport photos should be in color and taken within 6 months of applying. Last but not least, be sure to maintain duplicates of everything you provide because you will need them as proof if your application is ever questioned or encountered with problems.
Requirements you must know for a Saudi green card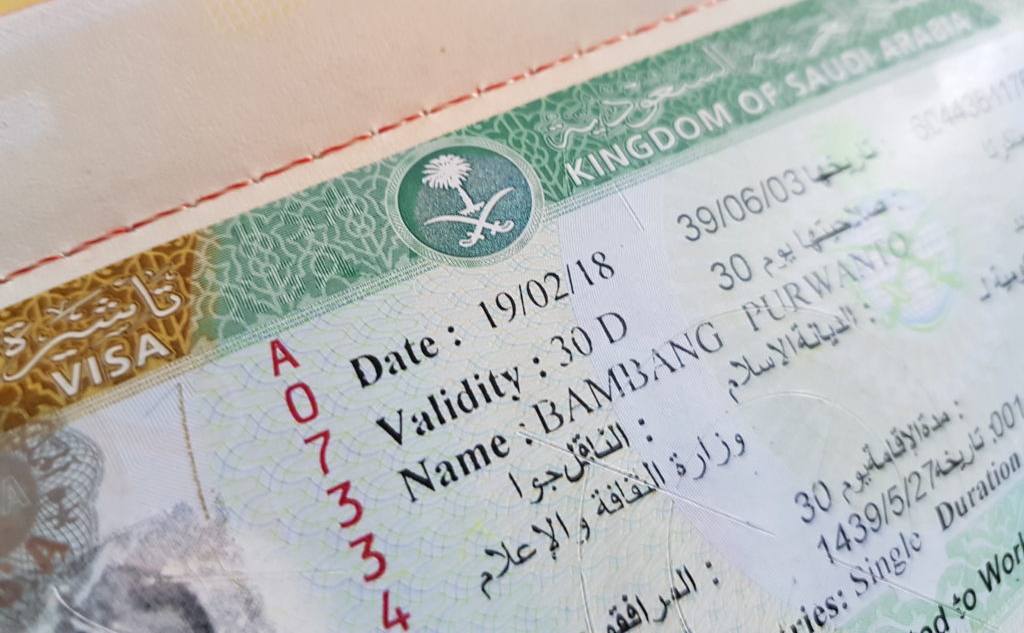 The original passport must have at least two consecutive blank visa pages and be valid for at least six months.
A visa reference note from the Saudi Ministry of Foreign Affairs or one of its departments in Jeddah or Dammam that includes the number and date of the visa.
When a family member is present, proof of kinship must be presented. For spouses, this means a duplicate of the marriage license; for children, it means a copy of the identity documents.
Children who accompany must be under the age of eighteen (18), and accompanying daughters must not be in a relationship when applying for the Saudi residence visa for the family.
A photocopy of the green card or another official document proving residency in the United States is necessary for non-citizens.
A medical report in 3 copies, including lab findings, and three (3) white-background, passport-size colored photos. A licensed doctor must issue a medical report attesting to the applicant's immunity to communicable diseases. Each duplicate of the medical report must bear the physician's signature, along with their address and license number. No more than 3 months have passed from the date of issuance of medical reports.
Children under sixteen (16) years old do not require a medical report.
A certified letter in Arabic or English, signed by a parent or legal guardian, must be submitted by minors (under 18) traveling alone or with just one parent.
How you can apply for a Saudi green card?
Here, we will give the details on how to get a Saudi green card and immigrate to the region.
Step One: Registration and set up
You must register on the SAPRC website's official page before starting the application procedure. Name, father's and grandfather's names, passport expiration, and issue dates, as well as other personal information, are necessary for this. To establish an account, you will also need to enter your phone number and email address.
Step Two: Complete the online form
Following the successful creation of your account, you may continue to complete the online application form. To prevent processing delays or a total denial of your application, ensure that all the information is entered precisely.
You must enter your passport data, family information (including children and spouse), education information, parent information, insurance information, trip dates, home and real estate information, and other basic information here. In addition, you will also need to supply information about your savings and investment accounts' balances, among other things. You must have bank statements from the two years before the date of your trip to Saudi Arabia with this.
Step Three: Obtain your Saudi green card
After the application has been submitted, the final decision will be made public within a month. Remember that a permanent residence does not confer Saudi citizenship upon the petitioner.
You will enjoy all of your legal protections and rights as a permanent resident in the Kingdom of Saudi Arabia after you acquire your Saudi green card. Additionally, you can do things like create a bank account, obtain a lease, request a mortgage, and other things because of this. You can work for any company that conducts business in Saudi Arabia as a permanent resident. During your stay in Saudi Arabia, you can also apply for your resident visa and several re-entry visas.
What is the Saudi green card price?
The premium permanent residency visa costs 800,000 SR ($213,000) in one-time payments.
On the other hand, the yearly Saudi green visa costs 100,000 SR ($26,000) annually (a cumulative 2% discount is in place for stays longer than a year).
It is important to know that the Saudi residence visa for family costs can vary depending on how big the family is.
What happens if they reject my Saudi green card application?
It can be challenging to submit a permanent residency application to Saudi Arabia. The amount of documentation and processing time is significant. It is crucial to not give up if your application is denied; rather, consider this as a chance to learn from your errors and reapply with what you have discovered. Consider what went wrong with your previous application and note the reasons why it was denied so you do not repeat those errors. It also helps to discuss any worries or concerns with someone close to you. Reaching out is not being weak; rather, it is a wise method to receive advice from a third party who is impartial and has no emotional connection to your situation.
When does a Saudi green card status expire?
The Saudi green card status may end for good in the following circumstances, according to Saudi law:
If you disregard the guidelines or other instructions issued by the kingdom's authorities,
If you filled out the application form with inaccurate information.
The green card privilege is revoked if you voluntarily renounce it or if you pass away.
If a ruling or judgment is rendered against you and you are ordered to leave the country,
If you have broken the law for which you must serve two months in prison or pay SAR 100,000 in fines.
It is crucial to keep in mind that, in the case, you lose your eligibility for a green card, the rights and advantages cannot be passed to your family.
Once you are granted residency, there is no minimum amount of time you must stay in Saudi Arabia. Furthermore, Saudi nationals with green cards are not subject to any additional taxes. However, engage the help of a knowledgeable organization, such as rapid visa, if this is your first effort at obtaining premium resident status or you are merely looking for a hassle-free method to do so. We will support and advise you at every step of the way to assist you avoid needless delays or application rejection.
How Saudi Company Formation will help you in getting a Saudi green card?
Obtaining your Saudi green card can be a difficult process if you do it alone. Therefore, to achieve this successfully, Saudi Company Formation is here for you. We have professionals that will make sure that all of your documents are in place and your application form is correct before sending it. Consequently, you will be able to obtain your Saudi green card with no problems.
Our agents will even verify your Saudi green card validity, so you do not have to do it by yourself. Allow us to be your ally in the region and provide you with the best services in the region. Our experts are dedicated to fostering market confidence in customers and offering solutions that promote a thriving economy and a stronger society. We want to support our clients' business expansion and operational efficiency so they may devote more time to what they love.
What other services do we provide in Saudi Arabia?
Our company can provide the following services for you:

Do you want to obtain your Saudi green card with our professional support? Contact us now! You can send us an email with your requirements at contact@saudicompanyformation.com. Also, if you want, you can schedule a meeting with one of our agents through a phone call at +971 43 316 688.
Additionally, you can simply discover different job opportunities in the area by visiting thetalentpoint.com. By creating an account on our website, you can explore outstanding job openings with a nearby business. We will respond quickly if you email your resume and any queries to contact@thetalentpoint.com.